We believe that everyone possesses innate beauty, and our mission is to elevate your self-care journey through our thoughtfully curated beauty services. Our streamlined approach focuses on efficient, long-lasting results, allowing you to make the most of your daily routine.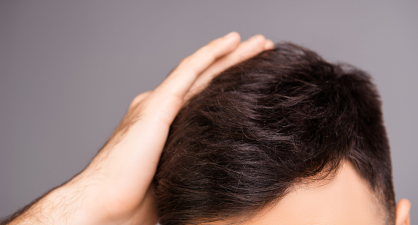 Single Session – $725
Package of 4 – $2610
PRP hair restoration is an innovative, non-surgical procedure that combats hair loss. Using your platelet-rich plasma (PRP) with a small needle stick, we stimulate hair growth by triggering new cell formation with no downtime. Our result-driven method is backed by clinical research and provides high-level patient satisfaction.
We recommend a series of one PRP session a month for four months and maintenance with one session every six months. Regain more and more confidence after your sessions!
If you've noticed that your hair has been thinning and you have been feeling self-conscious about your appearance, our PRP hair therapy may be the solution you're looking for. We welcome you to schedule a consultation with one of our medical providers to see if you would benefit from this procedure.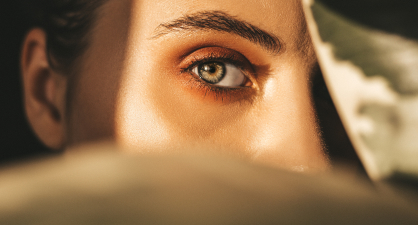 Brow & Lash Tint  – $45 / Both – $85
Keratin Lash Lift & Tint – $155
Brow Shaping & Lamination – Coming Soon
Our expert brow and lash specialist will evaluate your features to craft a bespoke brow shape tailored to your unique facial structure. Upon determining the ideal shape and hair tone, the nutrient-rich formula, infused with vitamins and proteins, will be applied to your lashes and brows. This will result in a beautifully lifted and polished appearance.
Both men and women say that the eyes are the most striking feature of the face. Our modernized, non-toxic lash and brow treatments will define your eyes without the need to use mascara or pencil in your brows. Your lashes and brows will no longer require high-maintenance to look flawless.
Diolaze XL is the most effective laser hair removal technology out right now. It combines high power and a larger surface area to target specific body regions. It's speed, efficacy, safety, and comfort optimize the best hair removal experience.
ABDOMEN – $459 / $85
BIKINI – $595 / $110
BRAZILIAN – $999 / $185
BUTTOCKS – $999 / $185
CHEEKS – $325 / $60
CHEST – $999 / $185
CHIN – $325 / $60
CHIN & UNDER NECK – $540 / $100
FEET – $325 / $60
FOREARMS – $459 / $85
FRONT OF NECK – $459 / $85
BACK OF NECK – $325 / $60
FULL FACE – $865 / $160
HALF BACK – $999 / $185
FULL BACK – $1944 / $360
HALF LEG – $865 / $160
FULL LEG – $1539 / $285
KNUCKLES – $325 / $60
NIPPLES – $325 / $60
SHOULDERS – $999 / $185
SIDEBURNS – $325 / $60
UNDERARM – $595 / $110
UPPERLIP – $245 / $45

Drip Medi spa, where wellness meets beauty